Owen Connolly Estate Bursary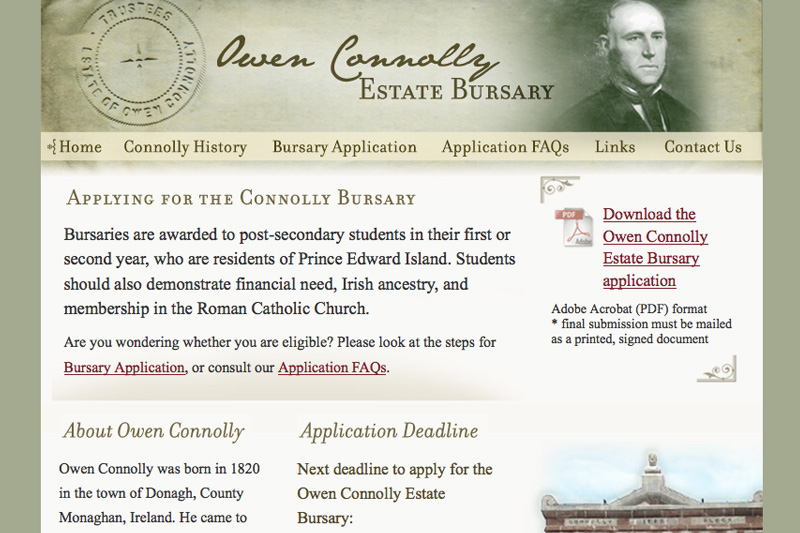 The Owen Connolly Estate is a trust which grants bursaries to post-secondary students in Prince Edward Island. The funds for the bursary are from the estate of Owen Connolly, a 19th century Prince Edward Island businessman, who rose to success after immigrating from Ireland.
The aims of the new website are to provide more history on the legacy of Owen Connolly, and to help applicants understand the terms of the bursary. Rather than mailing out packages, after candidates express interest, the bursary applications and details are provided easily and immediately on-line.
This change will save the board considerable time and effort, throughout the application process.